90+ Awesome Solidity Resources
A curated list of awesome Solidity resources, libraries, tools, plugins, tutorials, books, and, examples.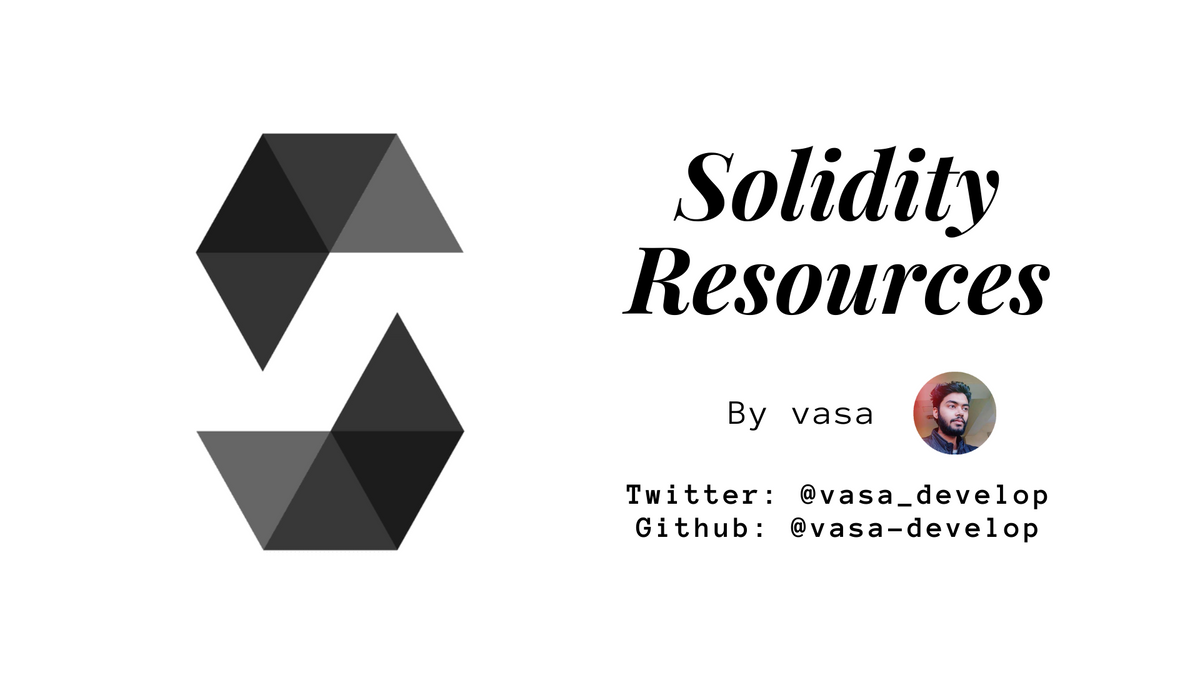 A curated list of awesome Solidity resources, libraries, tools and more.
Please check the contribution guidelines for info on formatting and writing pull requests.
Contents
Resources
Official
Tutorials
Security
Examples
Books
Blockchain in Action - Book that teaches the essential principles of blockchain and how to create your own decentralized apps.
Mastering Ethereum - Mastering Ethereum is a book for developers, offering a guide to the operation and use of the Ethereum, Ethereum Classic, RootStock (RSK) and other compatible EVM-based open blockchains.
Permissioned Blockchains in Action - A guide to creating innovative applications using blockchain technology.
Practice
ChainShot - Hands-on learning with challenging coding tutorials.
Eth Hole - Practice challenges for building portfolio, added to weekly.
Libraries
Tools
General
Audit
DevOps
Embark - Framework that allows you to easily develop and deploy DApps.
Moesif - Service that provides Ethereum smart contract analytics and anomaly detection for DApps and DAPIs.
JavaScript
solc-js - JavaScript bindings for the Solidity compiler.
solidity-parser - Solidity parser built in JavaScript.
sulk - Configurable contract compilation.
TypeScript
Soltsice - Generates strongly-typed TypeScript classes for contracts from Truffle artifacts with a single command.
TypeChain - TypeScript bindings for Ethereum smart contracts.
Utility
Webpack
Editor Plugins
Atom
Eclipse
uml2solidity - Model smart contracts with UML.
YAKINDU Solidity Tools - Features context sensitive code completion and help, code navigation, syntax coloring, built in compiler, quick fixes and templates.
Emacs
IntelliJ
Sublime
Vim
Visual Studio Code
---
License